AMECI PIZZA & PASTA has been actively raising funds in our local community for over 25 years.  Here are a couple of fundraising activities that are guaranteed to be successful and fun for your school or organization: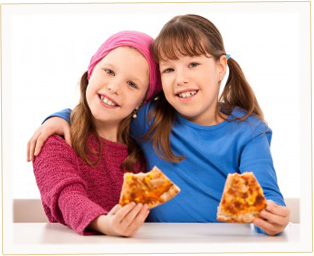 1)  "AMECI Cares About Our School"  Stamp
Every AMECI Pizza box is stamped with a school house symbol and says "Ameci Cares about our School". Each Stamp is worth 50 cents.  The idea is to cut out and collect the stamp / symbol at the school / organization and redeem them at your local AMECI for cash. 
Example:  500 stamps generates 250$ for your school or organization.
2)  AMECI PIZZA NIGHT
A school / organization can choose any day from Monday - Thursday for your fundraising night.  AMECI will donate 20% of the proceeds generated that evening from your school / organization back to your school / organization.
For schools:  The classroom that generates the most funds, gets a FREE PIZZA LUNCH!