How to Become a Franchisee
If the food industry appeals to you and you have the desire to succeed as the owner of your own business, you may qualify to be an Ameci franchise owner. Take your first step by exploring the Ameci opportunity fully.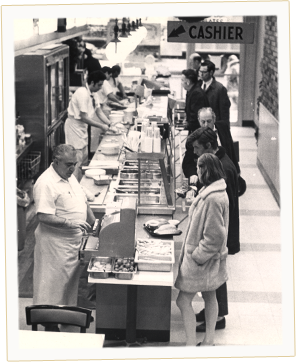 Step One: Contact Us Personally
As you read through this site, you may have questions regarding the franchise program. We want you to feel as comfortable with who we are and how you may fit in. Write down some of your questions and call our Franchise Office to speak to one of the Ameci team. When you are satisfied that you want to proceed, make an appointment to meet with our franchise salse representatives.
Step Two:
In order for us to evaluate your personal and financial qualifications prior to the first schedulaed meeting, we will ask you to complete a formal franchise application form. The application in no way obligtes you. It will help in the first scheduled meeting for the joint determination if this opportunity is right for you.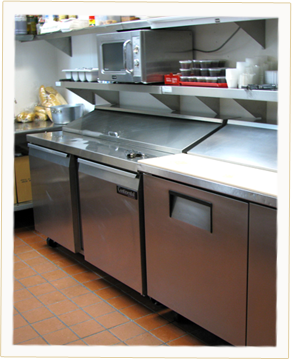 Step Three: The First Scheduled Meeting
Our franchise sales-representative will give you a more in-depth presentation and answer your questions, in an honest and straightforward manner. You must be a fully satisfied applicant for us to proceed. At the conclusion of the meeting you will be given a uniform offering circular, that is required by law, for you to read.
Step Four: The Interview Committee Meeting
You will be invited back to meet with a committee in order for Ameci to feel that the match is right. The meeting is informal abd you my bring family members, professional advisors such as your accountant, lawyer, etc., and any key personnel you intend to employ in your Ameci operation.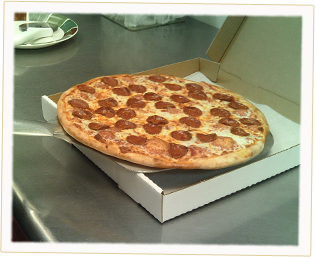 Step Five: Signing of Documents and Payment of Initial Royalty Fee
If both yourself and the Ameci staff are ready to proceed you will make payment and sign necessary documents. The signing must be at least ten business days after you accepted the Uniform Offering Circular.
Step Six: Site Location, Approval, and Subsequent Signing of the Lease
When you have found a real estate site or existing location that you and your real estate broker feel is right, a member of the Ameci management team must approve the location. Upon this event occuring you will then sign the legal documents with a lesser.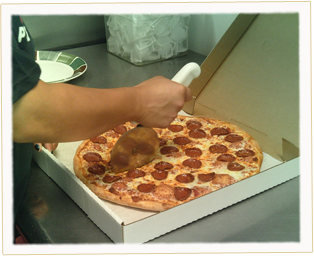 Step Seven: Training
You and, if applicable, your designated manager will complete the offical Ameci training program.
Step Eight: Equipment and Fixturization of Store
At the same time that you are in training or subsequent to entering into training you will purchase the specified equipment and fixtures of your store.
You will be assisted by a member of the Ameci staff to insure that this pre-opening function is accomplished with optimum efficiency as to flow and capital costs.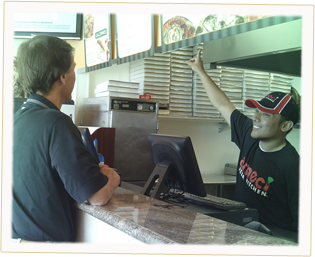 Step Nine: Opening
Pre-opening functions such as the purchase of small wares, the proper stocking of inventory, the attainment of business licenses and tax certificates, the training of your crew and the utility hookups will be accomplished with the help of an Ameci store opening suport specialist.

Congratulations and mcuh success! Your dream has been realized, and you are now a valued and respected member of the Ameci team.