The Ameci Support System
The Ameci franchise program has been designed to place the franchise owner into an established and proven restaurant with strong continuing support. Here are some of the highlights of this support system.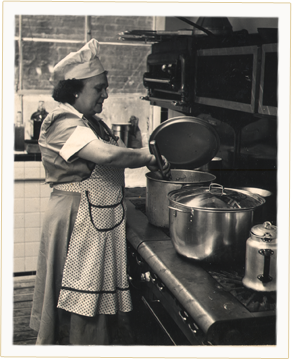 Exclusive Area
The corporate team will make certain that you exclusive area as spelled out in your franchise agreement will not be infringed upon by any imposter. Ameci service marks, marketing properties i.e. slogans, etc. are continuously monitored by staff and will be legally protected by the corporation's legal counsel if challenged by another company or individual.
Training
Ameci has developed a hands on and in-depth training program that is sensitive to the learning pace of each candidate. There is both on-site/on-the-job training and classroom type training. Ameci training personnel have worked as operational employees of the company and understand what it takes to be a successful franchise owner. The company will also continue to develop new products and operational techniques and systems to stay in a competitive position. Training, therefore, is an ongoing way of life and a major commitment of Ameci management.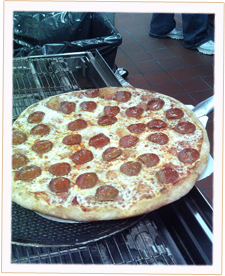 Equipping, Fixturizing, and Beginning Inventories
Specifications are furnished to the franchise candidate by the company. The company will recommend vendors who have proven their abilities over the test time. Ameci personnel will help you every step of the way.
The Ameci Manual
An Operational and Administrative manual has been developed to insure the success of the operation. This manual will be an integral part of your training program and will stay with your restaurant unit so the employees of the unit may refer to it on a continuous basis. An Ameci Field Marketing Manual is also provided so that each franchise owner may supplement the Area Advertising Programs with an arsenal of local advertising programs.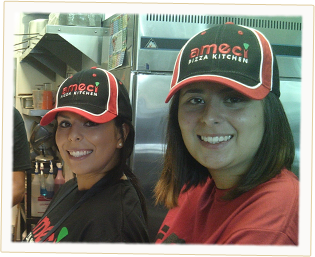 Opening Assistance
A designated store opener will be with you at your restaurant unit location several days prior to your opening to assist you with all the wind down items that must be done such as stocking the inventory, testing the equipment, training your first store employees, etc. Ameci will keep a representative at your location until you have functioned properly for seven days after the actual store opening.
Grand Opening Promotion and Celebration
The Company will supervise a Grand Opening consistent with good taste and the needs of the surrounding community. A promotion will also be done to coincide with the Grand Opening.
Ameci Operation Hotline
Our success is totally dependent on the success of our franchise owners. No question is too small or unimportant to be quickly and accurately addressed and answered. We pledge same day answers to questions of an operational nature.